Steering Committee Member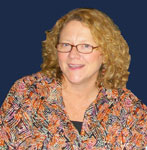 JOAN G. HILL is an Education Representative with the United Steel, Paper and Forestry, Rubber, Manufacturing, Energy, Allied Industrial and Service Workers International Union, or United Steelworkers. She holds a BS in Business Administration, a MS Industrial and Labor Relations and Juris Doctorate, all from West Virginia University. Joan regularly teaches legal subjects for the United Steelworkers across the region, and develops curriculum for the USW leadership program. She has been a speaker at numerous forums in Middle Tennessee and abroad on the subject of immigration and Green Jobs as part of the Steelworkers' Blue-Green Alliance with the Sierra Club.

Go back to the list of the Steering Committee members.