Announcements
and
Action Alerts


NLG Statement on Coup in Bolivia
Members of the Labor & Employment Committee, International Committee and International Labor Justice Working Group wrote the statement.
---
NLG Expresses Solidarity with the People of Chile
Read the statement here.
---
October 2019 Newsletter
Read the latest issue of our newsletter, with analysis on organizng the south, gig economy workers, and more!
---
Video - Organizing the South and Organizing at the Intersection of Labor & Immigration
You can view recordings of our inspiring panels here.
---
May 2019 Newsletter
Read the latest issue of our newsletter, full of ananlysis on NAFTA 2.0, teachers' strikes, and more!
---
We stand with teachers in L.A.
Learn more.
---
Video - Teachers' Strikes: Workers, Students & Our Communties
Couldn't make it to the NLG Convention in Portland? You can still view our incisive panel discussion on the 2018 teacher strikes here! While you're there, like us on Facebook!
---
October 2018 Newsletter
---
AFL-CIO Boycott of WaWa, Circle K & 7-11 Stores
We have endorsed the Farm Labor Organizing Committee (FLOC), AFL-CIO boycott of all WaWa, Circle K, and 7-11 stores until they stop carrying the VUSE smokeless tobacco product of Reynolds America, Inc., which is now controlled by British-American Tobacco.
We encourage our members and local committees to sign the petition endorsing the boycott, and consider sponsoring or attending a monthly demonstration at a WaWa, Circle K, and/or 7-11 store near you.
---
NLG Condemns Supreme Court's Attack on Worker's Rights in Janus Decision
Read the entire statement here.
---
Mass Defense
The NLG assists in mass defense throughout the country. Click here to jump to the page on our L&EC website with information about how you can become involved and with links to substantive material and to the NLG webpage with contacts throughout the country.
---
MEMBERSHIP
---
NLG WEBSITES
National Lawyers Guild
NLG Law Student info
NLG Law Student Chapters
---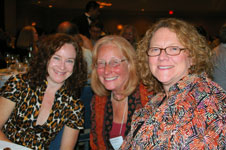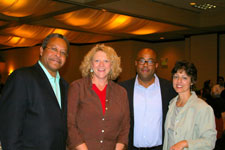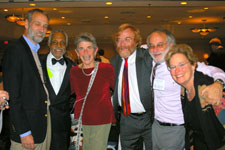 LABOR & EMPLOYMENT COMMITTE OF THE NATIONAL LAWYERS GUILD
The Labor and Employment Committee of the National Lawyers Guild [NLG] is a non-profit unincorporated legal association engaged in legal education and advocacy. The membership of the Labor & Employment Committee includes lawyers, law students, legal workers, and worker representatives. It serves as a liaison between the Guild and legal organizations that represent organized labor and workers. The L&EC also works directly with organized labor and other organizations that represent workers.