Steering Committee Member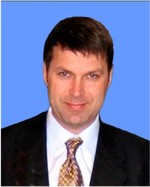 John Philo is the Legal Director of the Sugar Law Center for Economic and Social Justice, an NLG-affiliated national nonprofit dedicated to advancing the rights of working people and their communities. He is responsible for litigation, legal research, delivery of training, and supervision of all staff and interns working on legal tasks. John is an attorney with over 15 years experience representing and advocating for workers and other disenfranchised people. John has represented employment, personal injury and product liability plaintiffs as well as refugees seeking asylum; supervised Detroit City Councilís legal research team; drafted municipal ordinances including Detroitís six ordinances on living wage and privatization; and published multiple articles on individual and group rights under the US legal system.
John also completed a masterís of law thesis on Health and Safety Rights and Transnational Liability. This research and writing specifically addresses the use of international human rights instruments in holding corporations accountable for harm to employees and other citizens.† Click here for a bit more information.†

Go back to the list of the Steering Committee members.